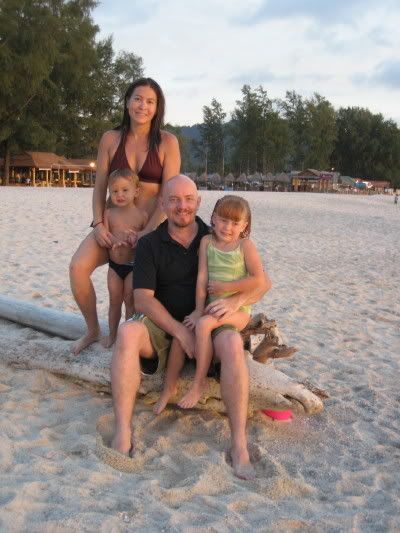 On our last night in Phuket we went to the beach to watch the sunset. We actually didn't spend much time on the beach because the water was quite rough and unswimmable. I was kind of mad at myself for not spending more time there just relaxing and having the kids play in the beautiful soft sand. Here are a few pictures of the kids on the beach and of the gorgeous sunset.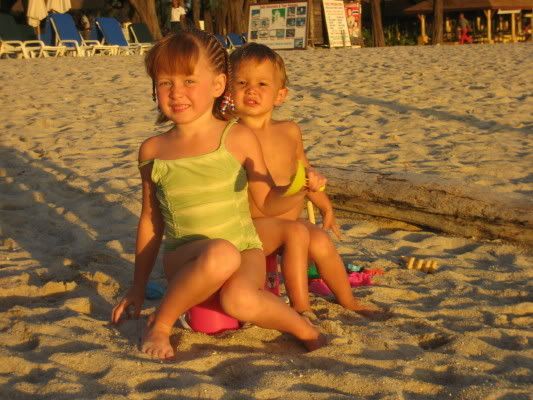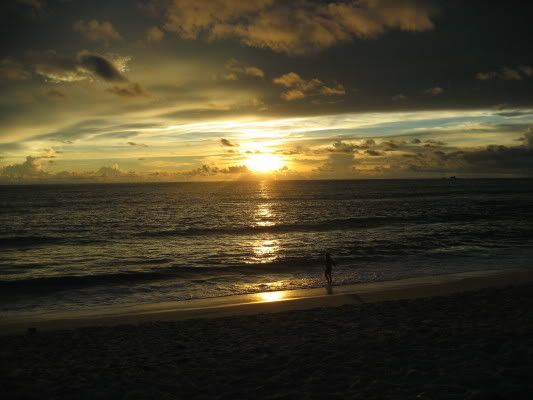 Gemma, Me and Angus taking in the sunset.

After our time on the beach we went to get ready to have dinner and see the Philippino band one more time. They were really fantastic and the kids loved listening and dancing to their music. The kids were exhausted and Angus fell asleep on my lap before his dinner came.

Here they are before Angus fell asleep. You can tell by this picture they are absolutely exhausted!!!
We had a really nice vacation! Probably the best family vacation we have ever taken. We had so much time together and really felt like we bonded as a family. We look forward to sharing our next adventure very soon!