Our first evening was a little eventful. After we checked into our hotel we went to the fantastic Tibetan restaurant. After eating most of our meal Gemma went on to projectile vomit all over the floor. Poor thing, I think she had been suffering from car sickness on the windy roads and the food just made it come to fruition.
The next day we decided to go up Paoma Shan one of the small mountains in Kangding. It had a nice view of the city and a nice place to hike around with the kids. Here are some of our photos of the day.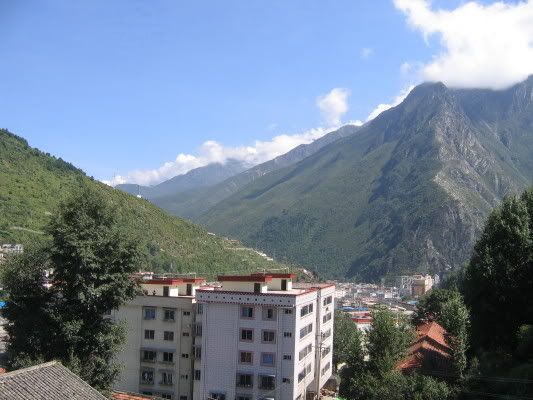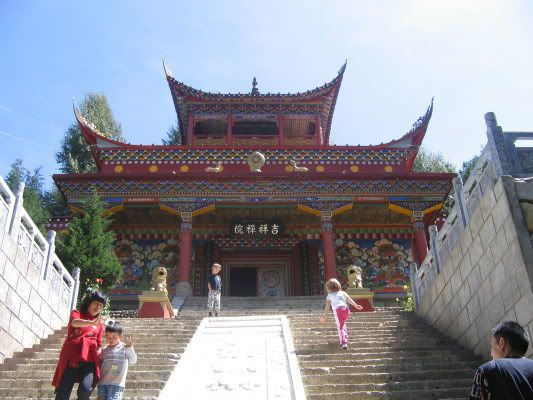 One of the temples at the top.
Tibetan prayer flags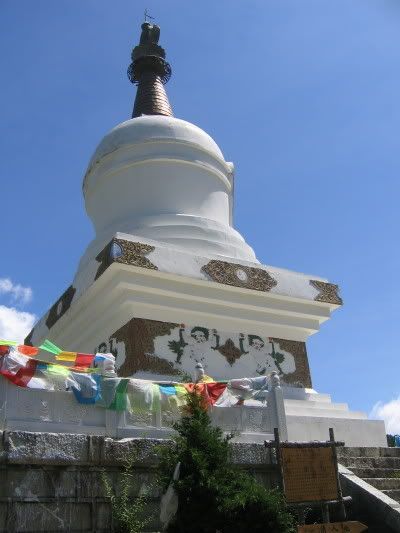 Tibetan Stupa

Angus and I decided we would try our luck on a Tibetan pony/horse. Luckily we faired better than Gemma and I did in Songpan.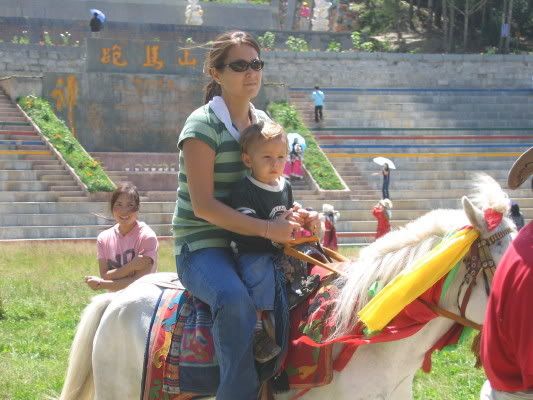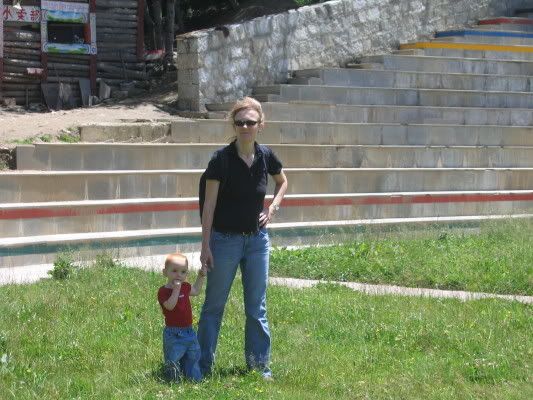 Catherine and Sam
After our trip to Paoma Shan we headed to meet Ethan at a Chinese restaurant. Ethan really knows his food! This tiny hole in the wall place had probably the best food I have ever had in China! I couldn't believe how fabulous it was!
Unfortunately we had some sad news from home as our dog Clark had some pretty major issues with a tumor and had to have emergency surgery to have it removed. Lily, the kids and I had to call our trip short because I needed to get back to take care of Clark. Fortunately he is doing well after a successful surgery. Hopefully next time we will get to Tagong!!!