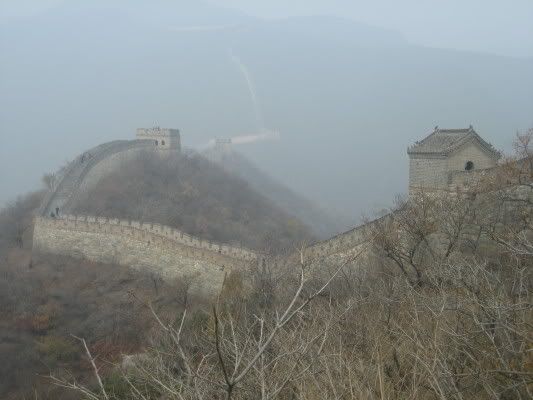 On Monday we woke up to dreary weather. It was raining in Beijing and it looked like our trip to the wall was going to be quite wet. We didn't let a little rain get us down and we headed to the wall for a day of hiking. We went to Mutianyu because it is my favorite place by Beijing to see the wall plus it doesn't hurt that there is a fabulous restaurant in the Mutianyu Village.
Here are some snapshots of our hike.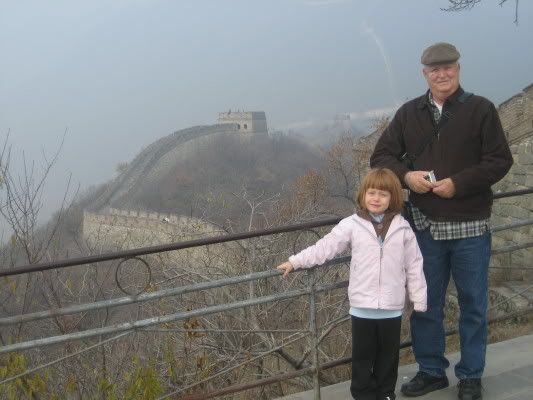 Gemma and Dad enjoying their first trip to the Wall.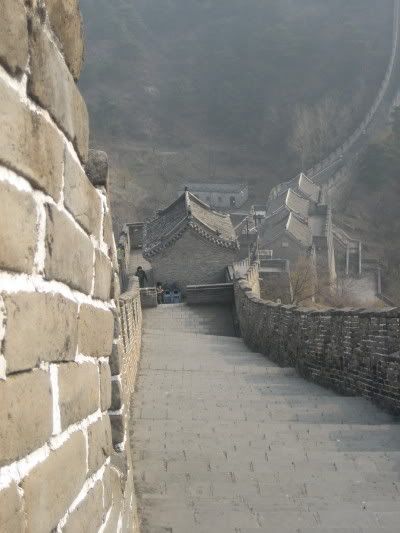 You can tell that the day we were at the Wall there was quite a lot of pollution in the air. The fall colors were quite beautiful though.


Gemma really enjoyed her visit to the Wall. Here she is posing for one of the many photos I took of her that day.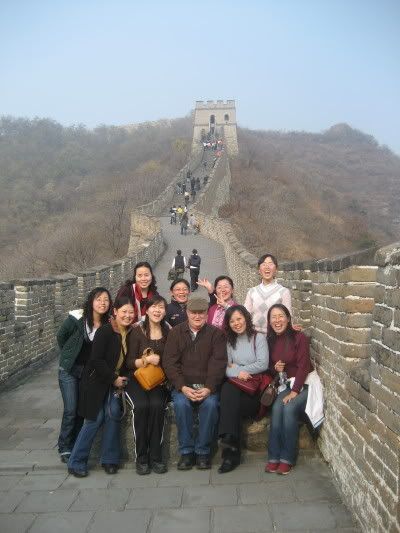 Here is my Dad with a group of ladies.


They returned the favor and took a picture of the three of us.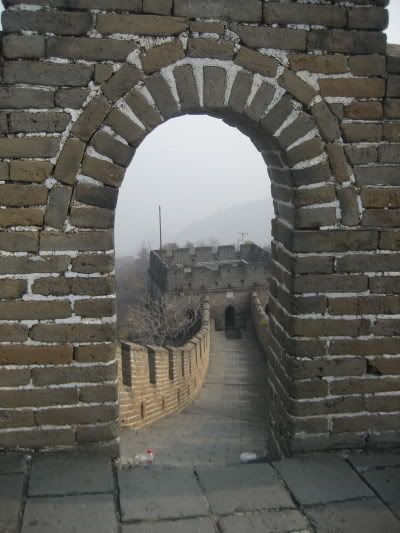 My favorite picture of the day.
We had the pleasure of taking the toboggan to the bottom of the Wall. Gemma was a bit nervous about going down this way, but we were able to go together. I have never heard Gemma laugh so hard! I thought I would share the video so you can hear for yourselves! (Luckily they just allowed YouTube back in China!)




Gemma and her fan club! The one on the right was the one we almost rear ended.


Gemma sleeping after her hike.
When we returned from the Wall we did a little more shopping at the Silk Market. We were also able to go see the Chinese acrobats at the Chaoyang Theatre. Unfortunately both my Dad and I forgot our cameras, so no pictures. It was the highlight of Gemma's trip to Beijing and I now think she wants to be an acrobat!