My Dad, Jonny and I with the Marines that work at the U.S. Consulate in Chengdu.
Last Saturday we had the pleasure of attending the U.S. Marine Corps Ball for the 3rd year in Chengdu. My Dad was really excited to go because he was in the Air Force and he enjoys all things military (with the exception of wars). Here are a few photos from the evening.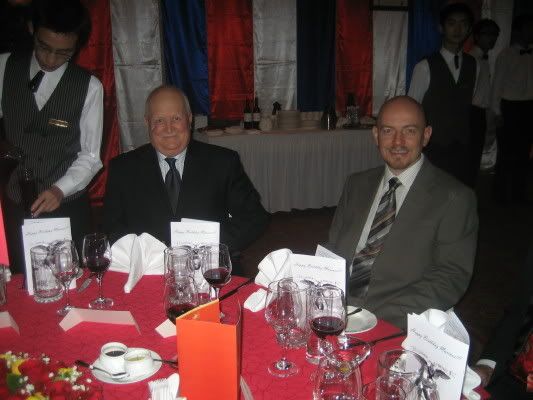 Dad and Jonny getting ready for dinner.
This year the Ball was at the Crowne Plaza in downtown Chengdu. I usually don't get too excited for the food at these things because they Chinafy Western food, but I have to say the food was excellent that evening. They even imported U.S. sirloins for the meal.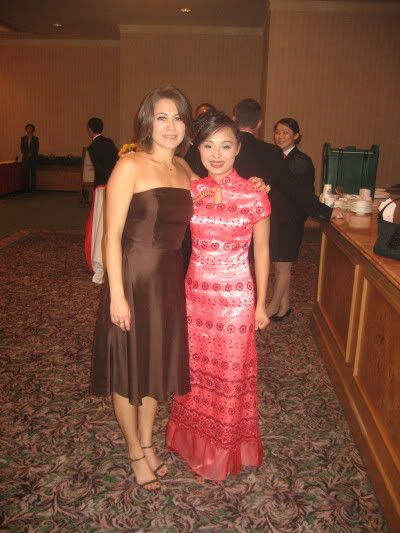 Me and Isabel
Everyone one looked so nice that evening. It feels really good to get dressed up in Chengdu one a year as you are usually wearing not-so-dressy clothes most of the year.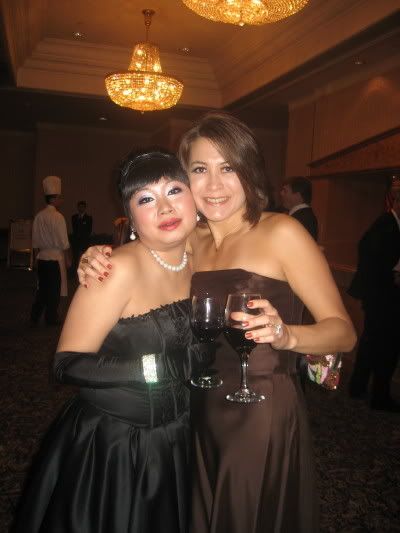 Here are the Marines leaving the room after their performance.
We had such a great evening we didn't want the night to end, so we headed down to the Shamrock for a little more fun.


David back in the 'Du.