Jonny announced when he woke up this morning that he needed to work today. Much to our dismay we had to figure out what we were going to do for the morning. Gemma, Angus and I decided to walk to the beach and see if we could book a snorkeling trip that is kid friendly. While we were there we decided to get Gemma's hair braided.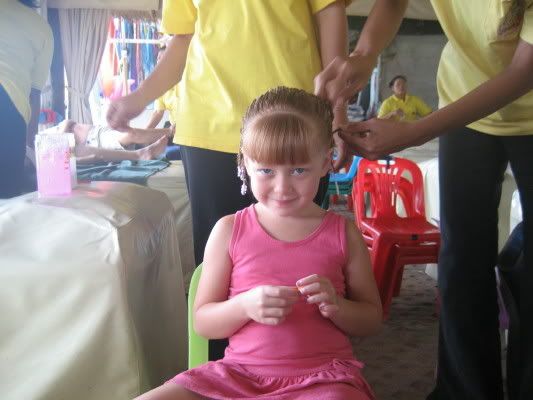 Gemma sitting very still for her braids.
After her braids we decided to hang out on the beach for a while. The water is quite dangerous in our area this time of year, so the kids just played in the sand and got their feet wet a bit. Here are some of our photos while we were there.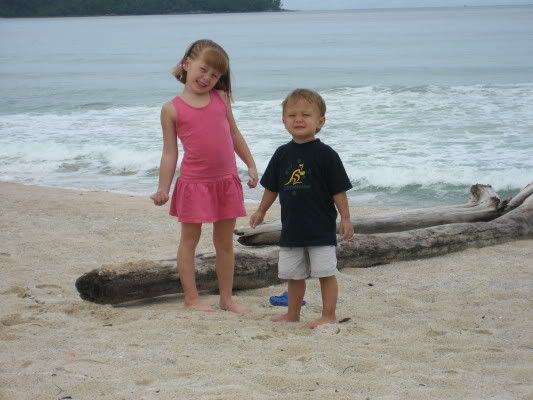 Our kids do NOT know how to smile for the camera to save themselves! I think they take after me!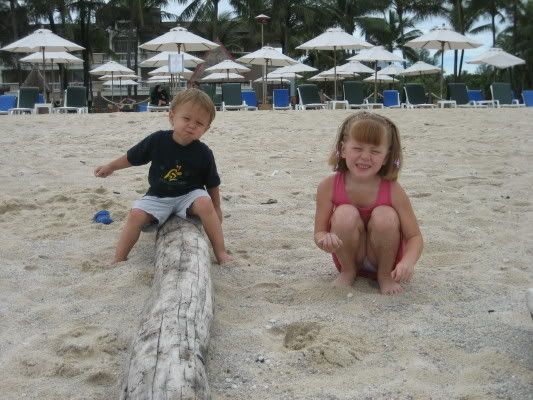 While we were at the beach we booked a couple snorkeling trips. More pictures from our snorkeling trip today!