On one of our days in Chengdu Brian and I spent the day at the Chengdu Panda Base. We went in the morning and I have to say we were very fortunate and were able to see many pandas. We started with the Red Pandas. I didn't know there was such a thing until we moved to China. They really look like little red raccoons to me, but I will let you be the judge...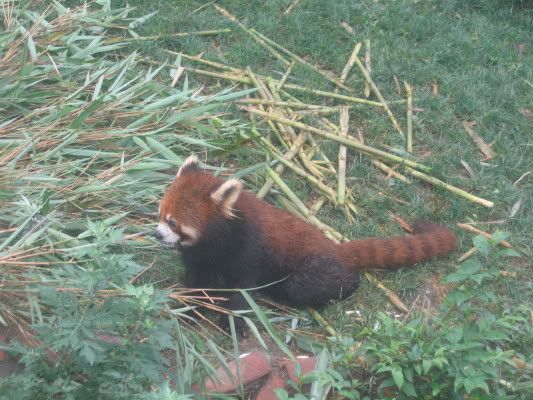 We must have been there at feeding time because the teenage pandas were eating and getting ready for their naps.
Here is a little video of them...
The most exciting part of our trip to the panda base is to see the panda babies that were born last late summer and early fall were finally outside in their play area. Here are three of them at play...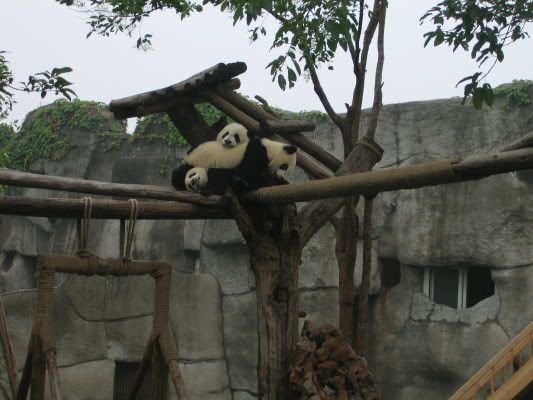 And some video!
We also got to see one of the old timers eating his lunch.