After our few days in Lijiang we returned to home to spend a semi-relaxing week-end in the 'Du. We spent most of our time at the Shamrock having a few drinks and introducing Brian to our friends. On Sunday Jonny and Brian left me and the kids to take an overnight trip to Emei Shan. They left for Emei Shan in the afternoon and took the cable car to the top. There is a hotel at the top and they stayed the night there.
When the woke up the next morning they hiked all the way to the bottom. Since I wasn't with them, not too much commentary, just lots of beautiful pictures!
Sunrise
Early morning at Emei Shan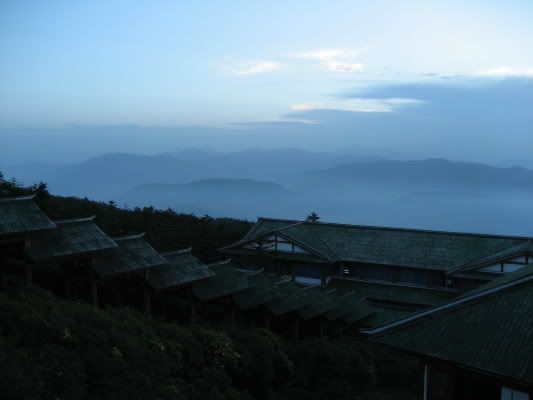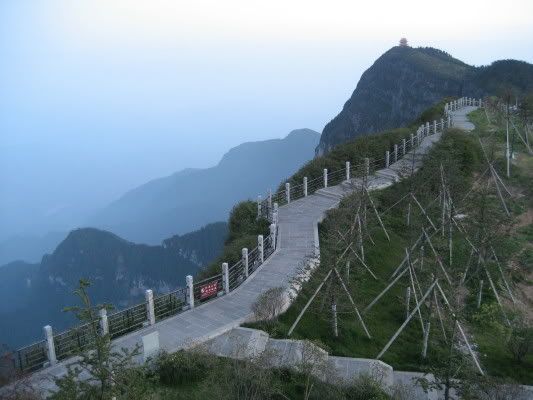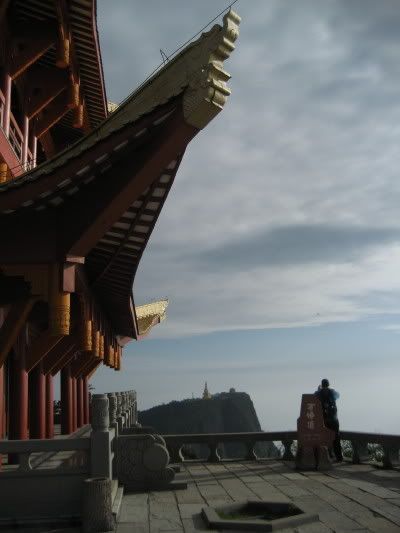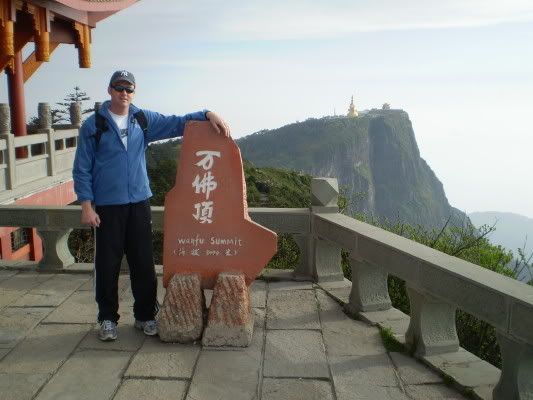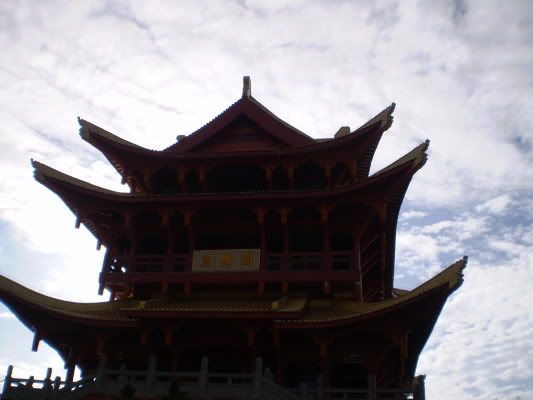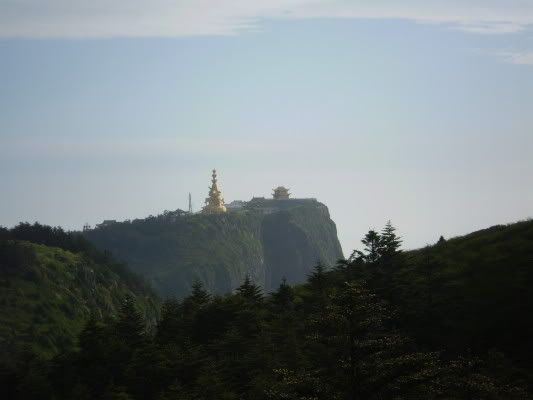 Jonny with a big gold Buddha statue in the background.

Brian with the same background. They both look very cold!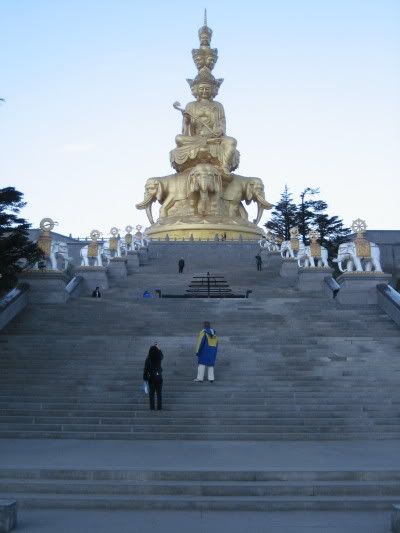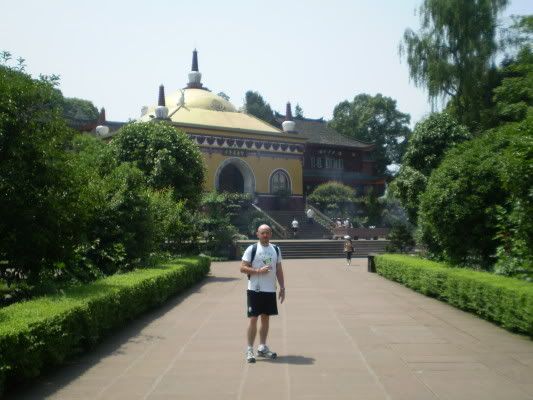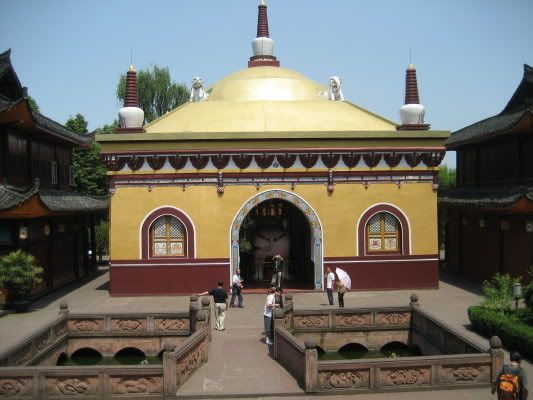 People giving incense offerings.

Here are some photos of their hike down the mountain.

There were monkeys everywhere!

And very lazy people!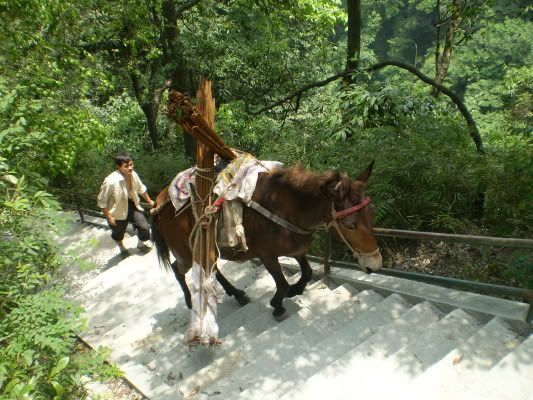 There were also mules hauling huge loads of steel bars and construction materials to the top of the mountain. Poor things!