After incredible performance of Impressions Lijiang we headed up to the top of Yulong Xue Shan. We took a ski lift to the top and we were up in the clouds with the snow in the mountains.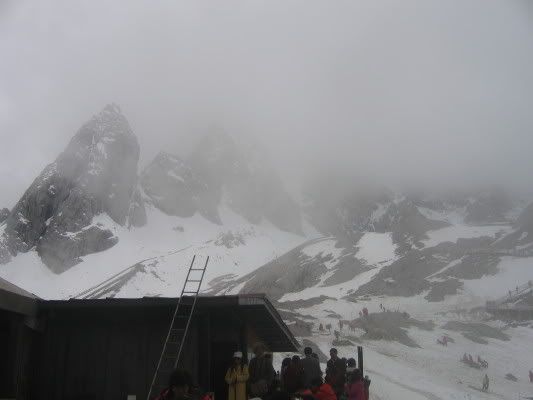 Unfortunately their were tons of clouds, so we couldn't see the top peak.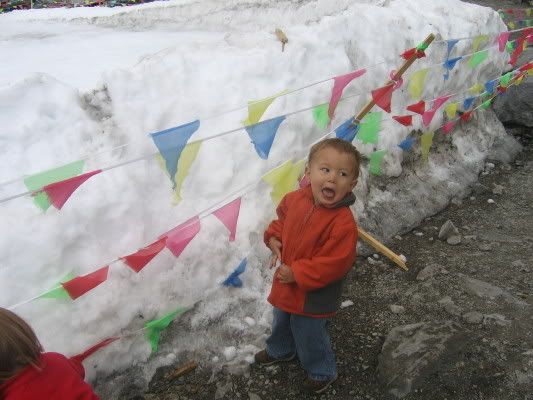 The kids were excited to see snow and this was actually Angus first time to see snow! He was quite excited as you can see.
Here we are going on our first family sled ride!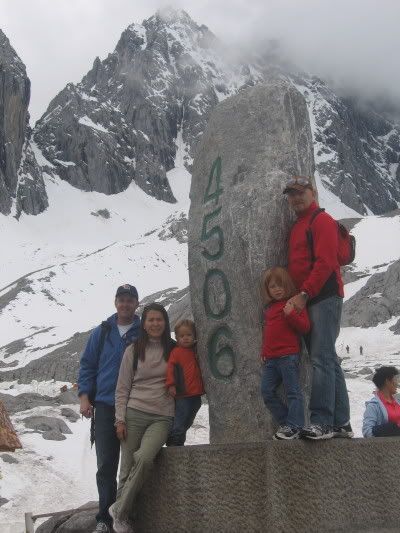 Here is a picture of us 4,506 meters high!
I am happy to report that none of us had altitude sickness and I am looking forward to taking the kids a little higher on our next trip exploring China.