After snorkeling we headed back to the hotel to get ready for dinner. We decided to try to find a restaurant on the beach. We all showered and headed to the beach. We were all a bit tired, but especially Angus. I thought I would share the phases of Angus at dinner.
Gemma not so tired.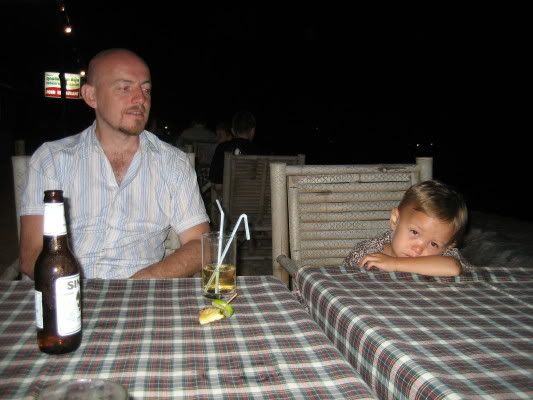 Angus and Jonny waiting for their dinner.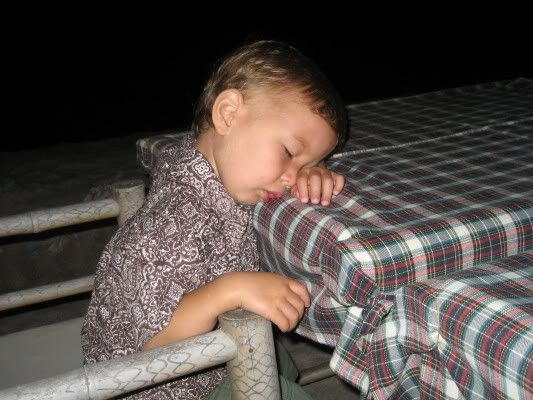 Angus, out for the count!
Maybe he had one too many Singhas!